Danish sidewalk
16-002 & 16-004 are precise reproductions of a Danish standard sidewalk in the scales 1:87 (H0) and 1:160 (N). A typical Danish sidewalk consists of rectangular tiles, lined with cobble stones and bordering the road with a curb made from long granite slabs.
A typical occurrence of Danish sidewalks, which has been reproduced in our H0 versions, are the numerous integrated manhole covers made from cast iron.
Each pack contains 2-3 sheets of lasercut card. Material is hard pressed paper card spray painted with water soluble pigment.
Color may vary from sheet to sheet!
We currently offer:
0018 Danish pavement H0 (3 pcs 16-002)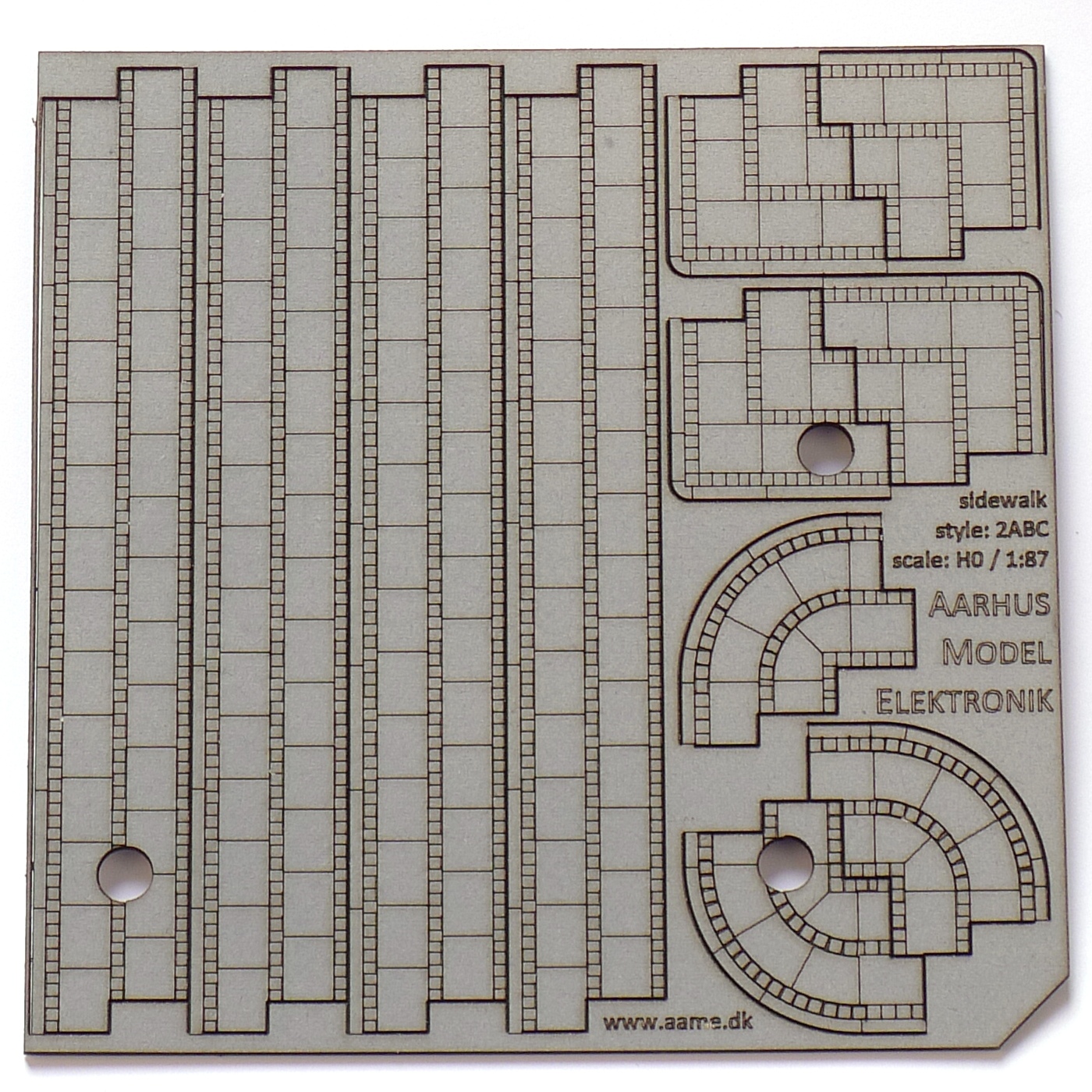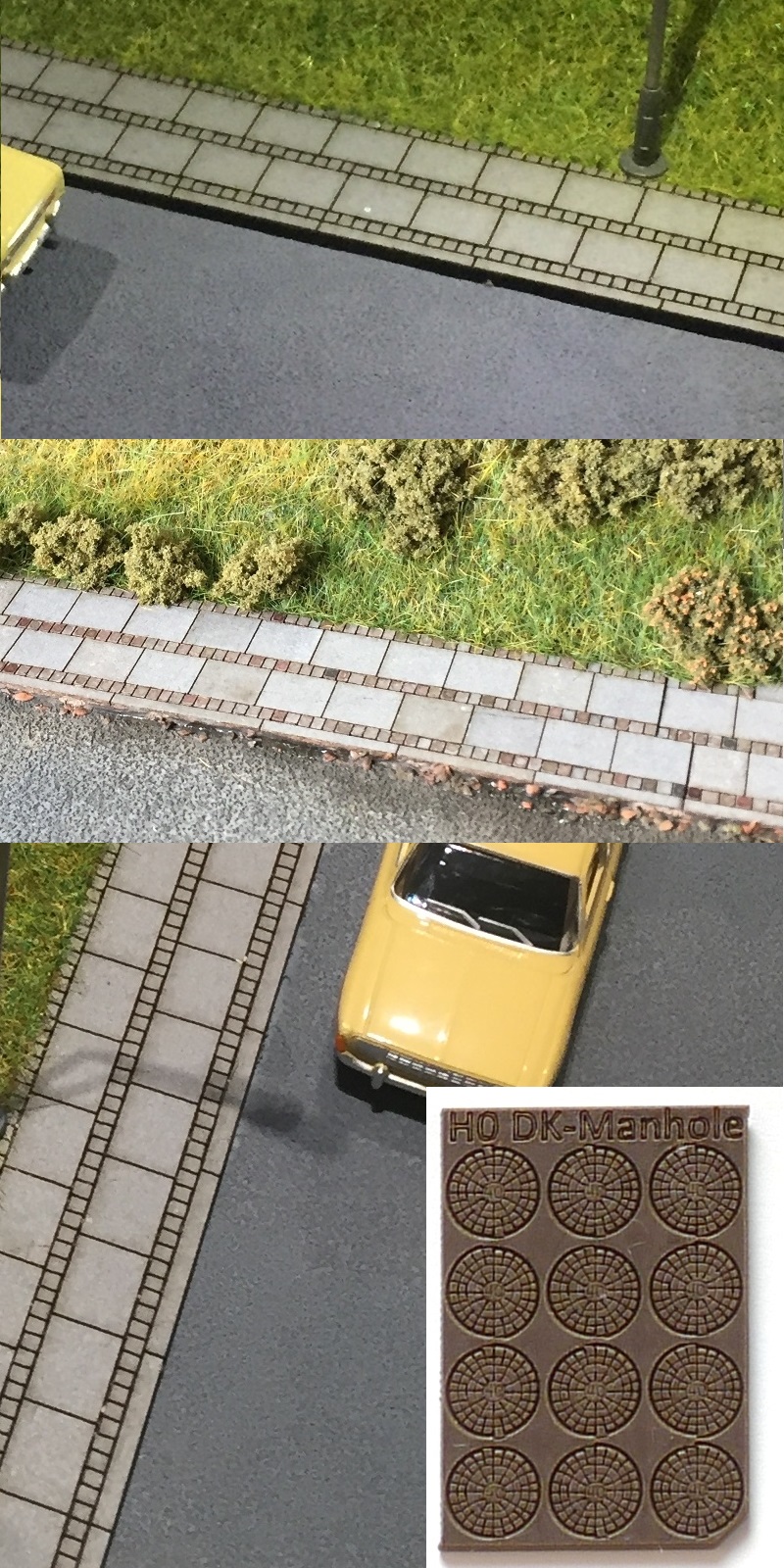 Contains: 3 sheets of 4 sharp corners 90°, 3 round corners 90° & 4 straight pieces (1 sheet contains approx. 54cm of straight sidewalk) + 1 sheet of 12 manhole covers
Overall Dimensions (1 sheet) - H: 145 mm, W: 145 mm, T: 1.5 mm
0020 Danish pavement N (2 pcs 16-004)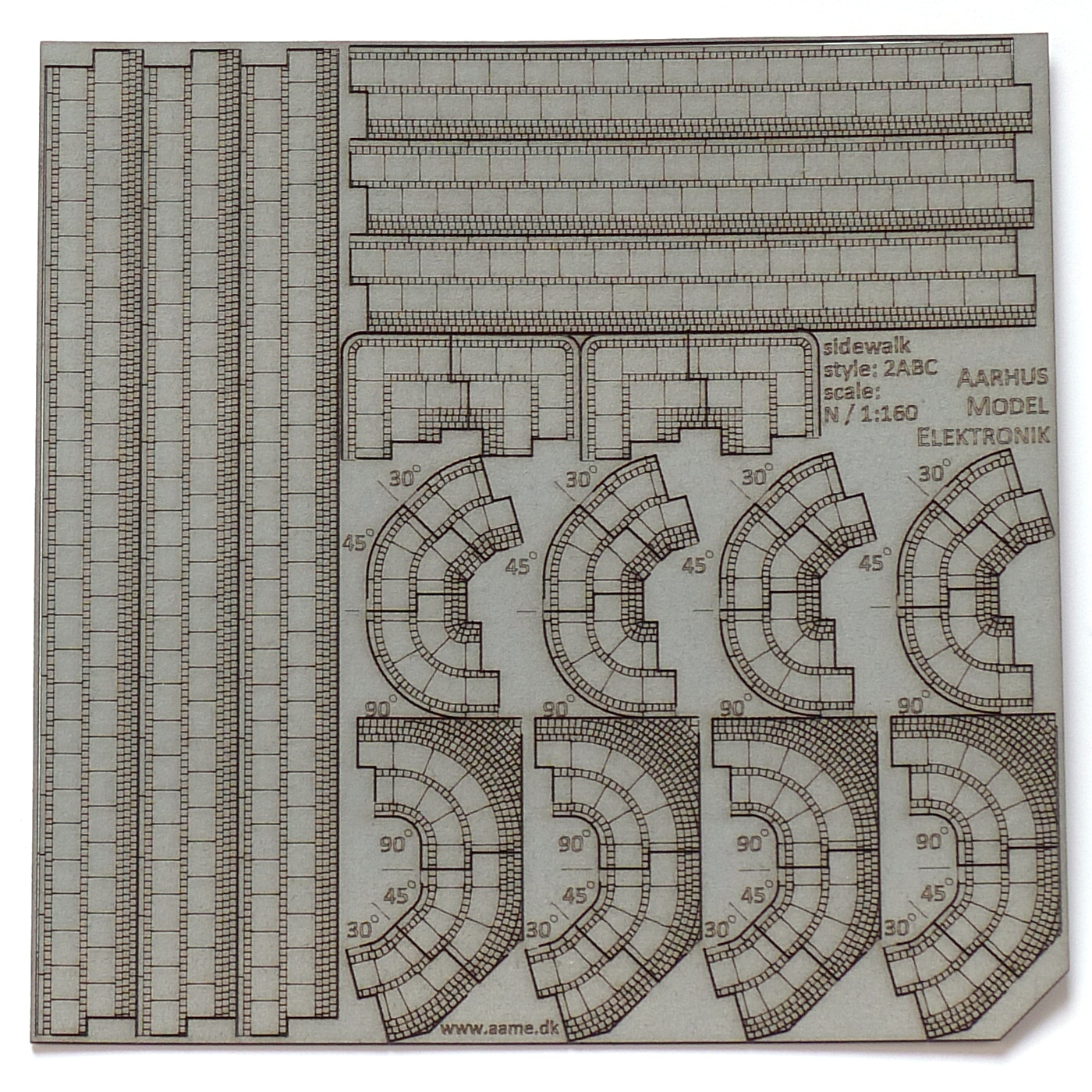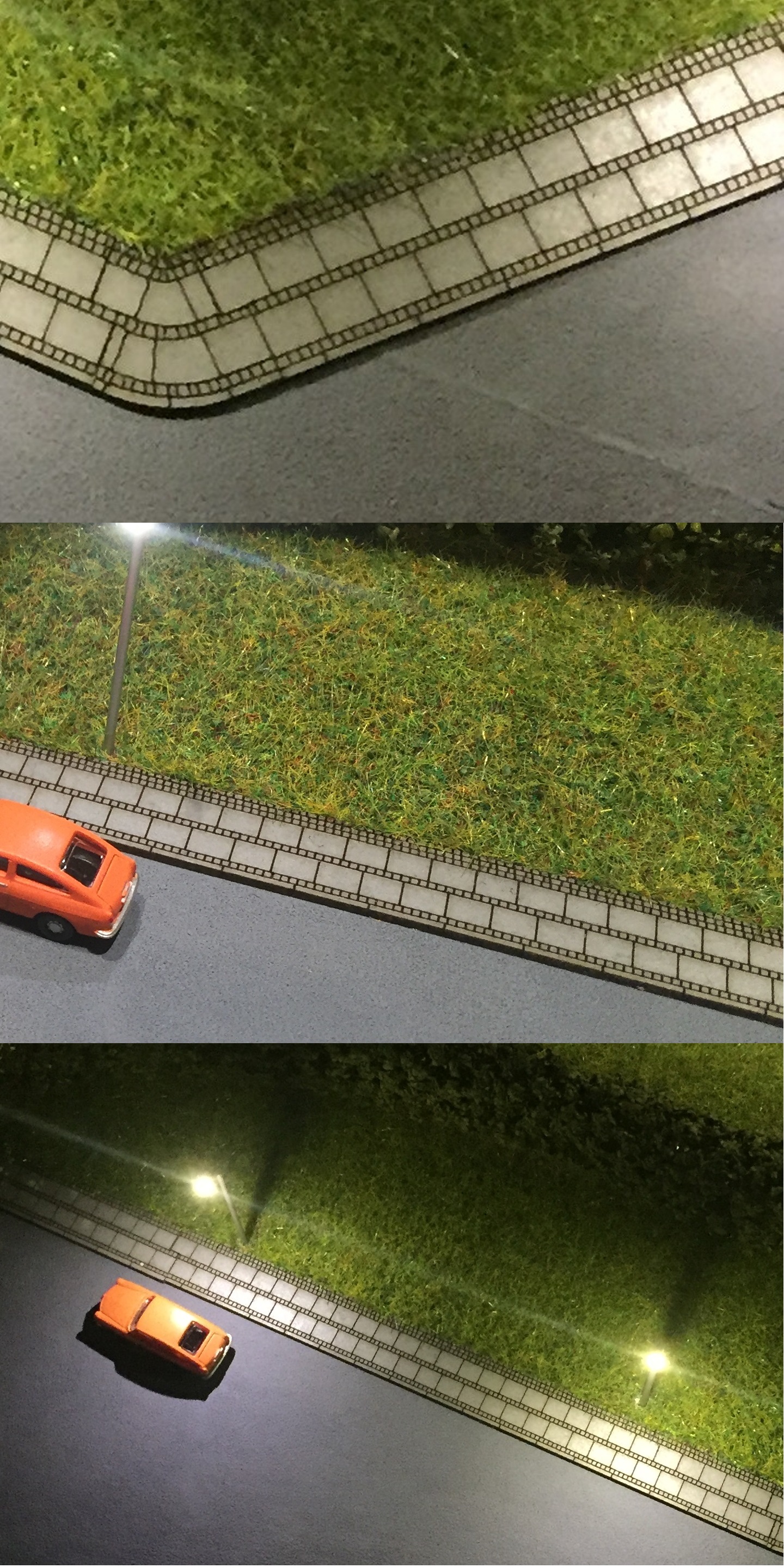 Contains: 2 sheets of 4 sharp corners 90°, 12 round corners (4 X 90°, 4 X 45° & 4 X 30°), 12 inverted corners (4 X 90°, 4 X 45° & 4 X 30°) & 6 straight pieces (1 sheet contains approx. 70.5cm of straight sidewalk)
Overall Dimensions (1 sheet) - H: 145 mm, W: 145 mm, T: 0.9 mm