Interior lighting
We currently offer a small range of simple and affordable LED products, meant for installation in the houses, station-buildings and factories on your model railroad.
However, we're working hard on the development of more sophisticated interior lighting systems, which will ultimately allow you to install dynamic lighting in each individual window of you model buildings.
3 LED Interior lighting with wires (3 colors)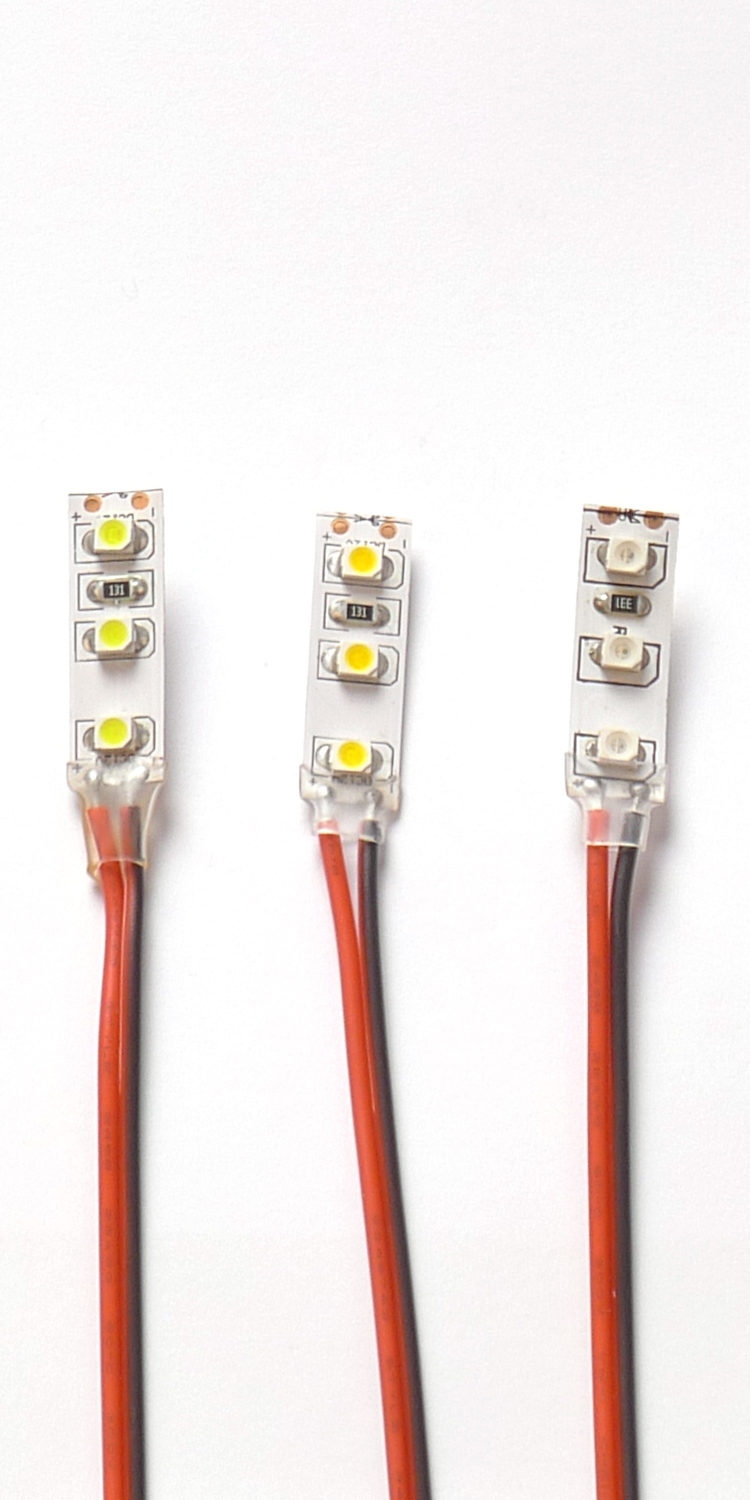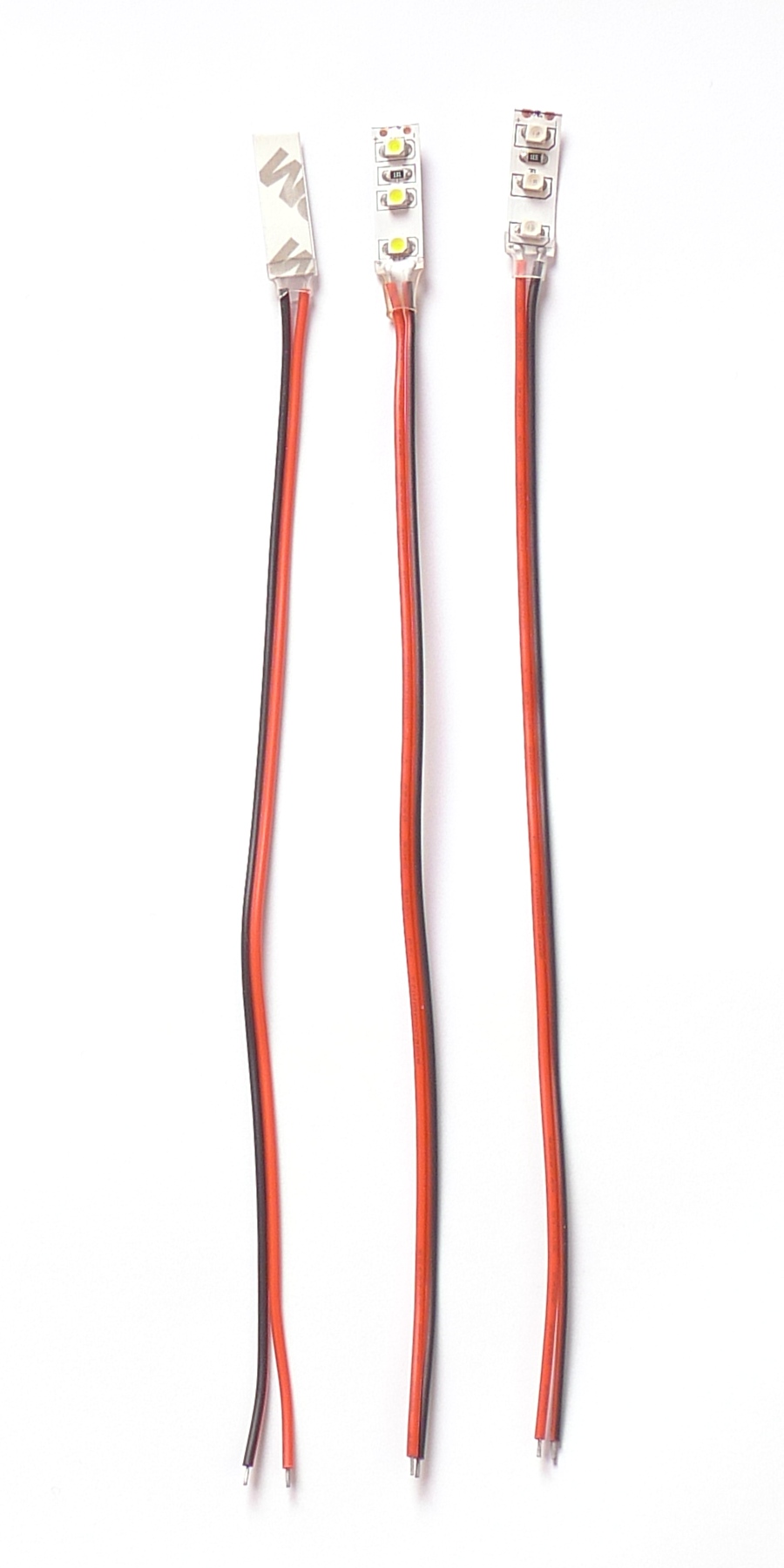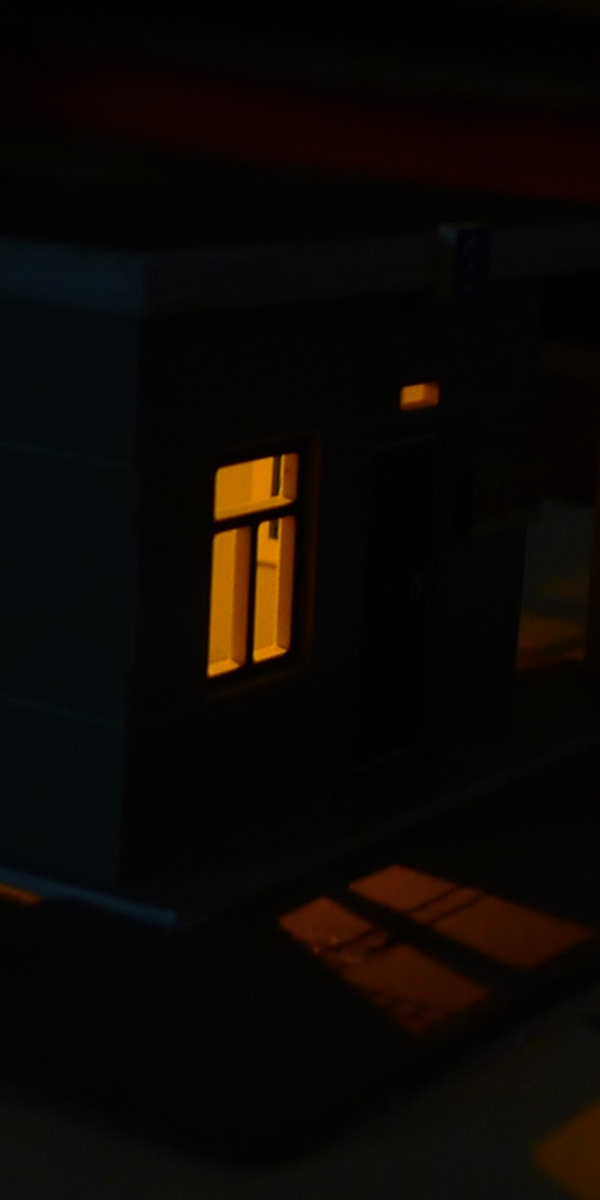 For simple interior lighting of houses, this is possibly the simplest, easiest and cheapest way to do it. The head consists of 3 strong 3 V LED's and a resistor and has selfadhesive tape on the back. The tape makes it easier positioning the light, when gluing it into place in your building. The head is attached with approx. 19cm of sturdy wire, ready to be connected to 12-24V AC or DC current.
We currently offer:
0009 interior lighting white (10 pcs 15-006)
0010 interior lighting warm white (10 pcs 15-007)
0011 interior lighting yellow (10 pcs 15-008)
Name:
White Interior lighting 10pcs
article no.:
L..15-006.010.PTX.0009
MSRP:
€ 6.66
Name:
Warm white Interior lighting 10pcs
article no.:
L..15-007.010.PTX.0010
MSRP:
€ 6.66
Name:
Yellow Interior lighting 10pcs
article no.:
L..15-008.010.PTX.0011
MSRP:
€ 6.66